Services Designed to Optimise your impact locally
Whether you are looking to expand your business to new territories or looking to take it to the next level, our Digital Marketing Services are designed to give your company the best chance of success in France and in the UK.
Your website is the central piece of your online presence, right? If you wish to expand your business, your website will surely be one of the first information supports your prospects will get to see.
Score higher in your prospects' interest and get a competitive advantage over your competition by making sure your website is fully translated and adapted to this new audience.
Finally, promoting your company using digital marketing will certainly help you reach an enormous audience in a way that is both cost-effective and measurable.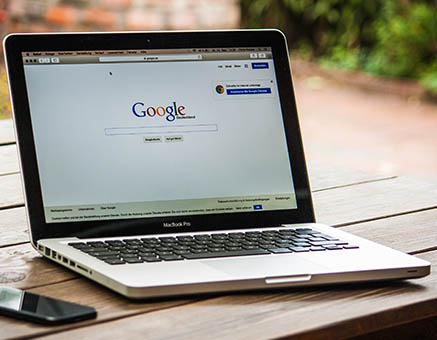 Successfully penetrate the market online and ensure your website is adapted to your target audience.
Identifying the keywords to be used on the core business pages (best terms to effectively name the services/products) – associated search volumes and SEO complexity levels to support the selection.
Orientating the translation efforts.
Identifying opportunities to create additional content for the FR website (Q/A from the target audience, technical aspects of the products etc.)
Providing an accurate and technically oriented translation of the website in respect of the recommendations of the semantic analysis
SEO audit/recommendations
Creating the website structure (tree)
Optimising the website content from a SEO point of view (static pages / tags)
Website usability
Technical aspects of the website (page loading, sitemap, robot txt etc.)
Display ads to individuals actively searching for your products or services. Reach your ideal client.
Search Engine Advertisement
Reach a new audience in France by defining the right keywords to trigger ads or display visual ads to your ideal clients.
Display ads where your ideal client is. Our ability to understand the local trends gives us an advantage when it comes to reaching your audience via social media.
If your marketing strategy for your native market includes content creation (Blog, Linkedin/Facebook, Instagram etc. posts), we can simply ensure your strategy continuity for the translated supports.
What if everyone looking for your products or services could find your company …
✓ We understand the Language and culture
✓ We are Google certified
✓ We have a strong partner network (you always receive a expert advice)
✓ We have a presence in the UK
✓ Our marketing action can be part of a global strategy with us
✓ Capture a new audience in France
✓ Develop your presence in France
✓ New opportunity to communicate
✓ Measurable ROI (return on investment)
✓ Can unload your internal teams
If you are ready to grow your international presence and your business with us, let's get started and contact our team today!