Outsourced Sales for the French and UK markets
Whether you want to increase your presence, test the market or initiate an export strategy in France and or in the UK, we have a solution for your project.
Our outsourced sales force will allow you to put all the assets on your side to meet your targets in uncharted territories.
Your growth partner in France :
Our ambition is to position ourselves as your business development partner in France. To achieve this, we support you in the implementation of your commercial strategy and make you benefit from the experience of our employees. Our sales specialist team acts on your behalf with the same professionalism as an internal team.
Experts for the French and UK markets:
With your knowledge of your industry, your domestic market and our expertise, we have all we need to grow your sales successfully.
Our local footprint allows us to respond to the requests of your French and UK customers with reactivity and simplicity, in their mother tongue. We strive to improve the experience of your foreign clients and allow you to build long term relationships and maximize your sales.
With REEXIA's support, your company has a local presence to manage your French and UK clients, actively prospect and follow up on opportunities in view to grow your business.
REEXIA allows you to devote your time and resources to your domestic market while offering you access to opportunities in France and the UK.
With REEXIA, it is no longer necessary to hire staff and invest in a full sales structure. We are here to offer the professionalism and dedication of an internal team, combined with the flexibility and responsiveness of a partner.
Our value proposition brings new growth opportunities while reducing the risks associated with a standard expansion strategy.
We work with our clients in a manner that is as flexible as possible. Our contract can be terminated by either party with only one month's notice.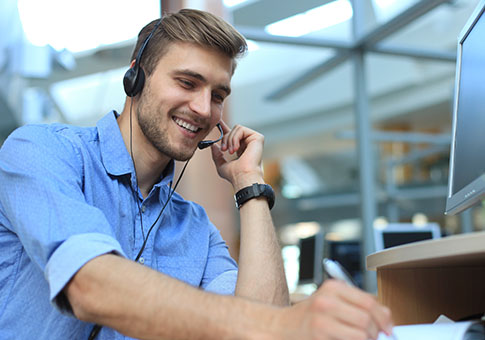 1. We consult with you to determine the relevance of the market for your offering and determine the best strategy to adopt.
2. One of our Sales Representatives is assigned to your company. To ensure maximum performance, we encourage your team to share as much information as possible.
3. The salesperson will act as your representative in the target territory. He/she will provide efforts in line with your commercial approach. These include – active prospecting, follow-ups and answering the phone.
We charge a fixed fee + a commission for our sales services. The fixed basis is used to cover associated costs such as a dedicated phone line and to share the initial investment in the development of the account.
The fixed fee is Low and our profits are only made when the objectives are achieved.
In any case, our services will remain highly competitive compared to hiring employees.
Opt for the optimal solution to develop a local presence in France and the UK…
✓ You are in charge of the quoting activities
✓ Commercial covering in France & UK
✓ We represent you in your name 
✓ Non-competition politic between our salespeople
✓ NDAs
✓ Regular reports
✓ Can be part of a global commercial strategy
✓ Allows you to test the market
✓ Offers extra capacity
✓ You can manage our sales force as your internal resource
✓ Allows you to prospect in France
Let's talk about your project – contact our team today!